Also available in Dutch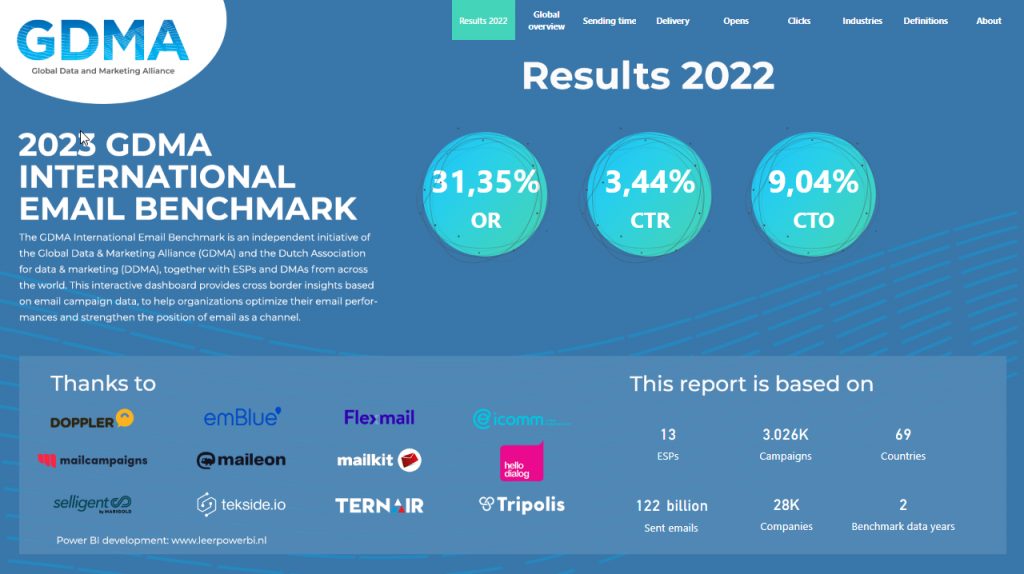 For the first time ever the International Email Benchmark is published via an interactive dashboard, which provides cross border insights based on email campaigns data. To access the full dashboard and explore the findings, please click the button below:
Trend 1. Higher Open Rates due to the introduction of Apple's Mail Privacy Protection (AMPP)
One notable trend observed in the benchmark data is the increased Unique Open Rates, attributable to the introduction of Apple's Mail Privacy Protection (AMPP). Since its launch with iOS 15 in September 2021, every user of Apple Mail who activated AMPP is automatically registered as an 'open.' The global average Open Rate saw a remarkable increase from 22% in 2021 to 31% in 2022, marking an 9%-point uplift. This positive shift is evident across all countries included in the International Email Benchmark over the last 2 years.
While historically, Open Rate has been the primary metric of focus for email experts, the reliability of this metric is now being questioned. The Click Through Rate (CTR) is emerging as a more valuable Key Performance Indicator (KPI) in email marketing campaigns.
Trend 2. Privacy rules affect deliverability and engagement levels
The second trend uncovered by the benchmark pertains to the influence of national privacy legislations on deliverability and engagement metrics such as open rates and clicks. Western markets, including Europe and Canada/USA, have achieved lower Bounce Rates compared to Latin American countries. This discrepancy can be attributed to national legal rules and cultural perspectives, where privacy is more standardized and enforced, for example by the use of feedback loops, double opt-ins, and an overall focus on qualitative mailing lists. In contrast, some Latin American countries do not directly exclude Hard Bounce Rates (HBR) for future sendings. In Europe and Canada/USA, adherence to strict legal rules is crucial to avoid potential economic consequences, such as GDPR fines, or social risks like court cases.
These regional differences not only impact deliverability rates but also affect engagement metrics, such as open rates and clicks. Western European countries, in particular, have scored above average in Open Rates, Click Through, and Click To Open Rates. This finding underscores the importance of maintaining a clean mailing list to achieve better results in terms of quality and engagement levels in email campaigns.
About the 2023 GDMA International Email Benchmark
In addition to the comprehensive insights provided by the 2023 GDMA International Email Benchmark, we are thrilled to announce that users can now navigate the benchmark themselves through interactive features. By simply clicking and exploring the dashboard, users can unlock a wealth of information and customize their analysis based on their specific needs.
The 2023 benchmark results are derived from anonymized 2022 and 2023 campaign data from 13 participating ESPs, covering 69 countries across Canada/USA, Eastern Europe, Southern Europe, Western Europe, and the Latin American region.
The GDMA International Email Benchmark is an annual study, and organizations worldwide are invited to participate and contribute to its expansion. The more campaign data we accumulate, the more robust, insightful, and valuable the Benchmark becomes. Taking part in the study is free. Interested in joining? Please contact Robin de Wouters via rdewouters@fedma.org.
About the GDMA
The GDMA is an organization that represents, supports and unites 28 Data and Marketing Associations from around the globe that focus on data-driven marketing. It promotes worldwide initiatives aimed at providing marketers with global trend information, thought leadership and know-how on data-driven marketing across all sectors, disciplines and channels. Through its members' associations, GDMA provides access to the world's largest network of data-driven marketing organizations and influencers.
Ook interessant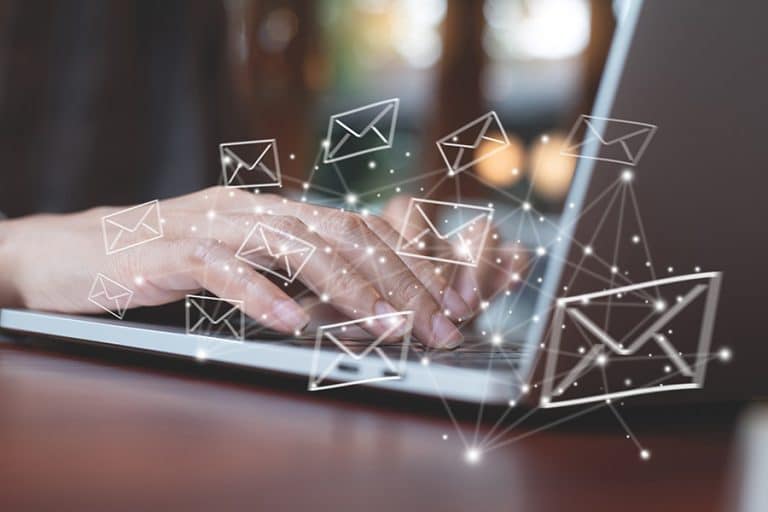 Lees meer
Ben jij werkzaam binnen e-mailmarketing en heb je interesse om een stempel te drukken op de toekomst van dit vakgebied? De DDMA Commissie E-mail zoekt versterking!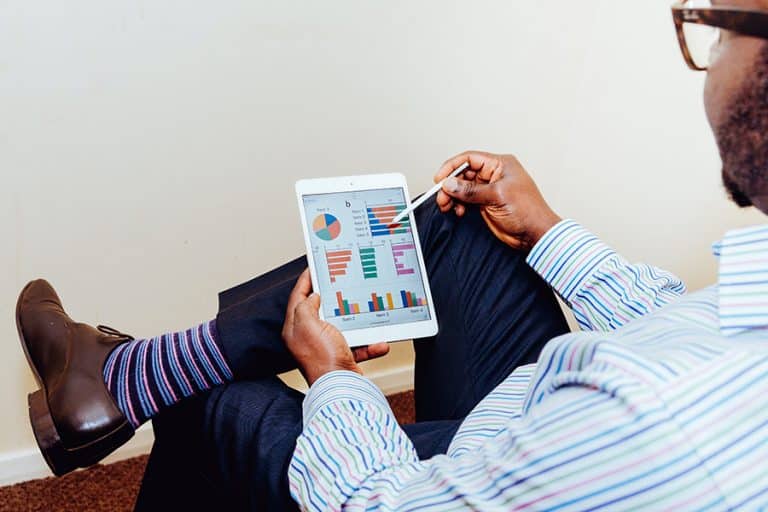 Lees meer
Measuring metrics and establishing marketing benchmarks are crucial for enhancing performance and comprehending return on investment (ROI). Nonetheless, more than 47% of email marketers report that measuring performance ranks among…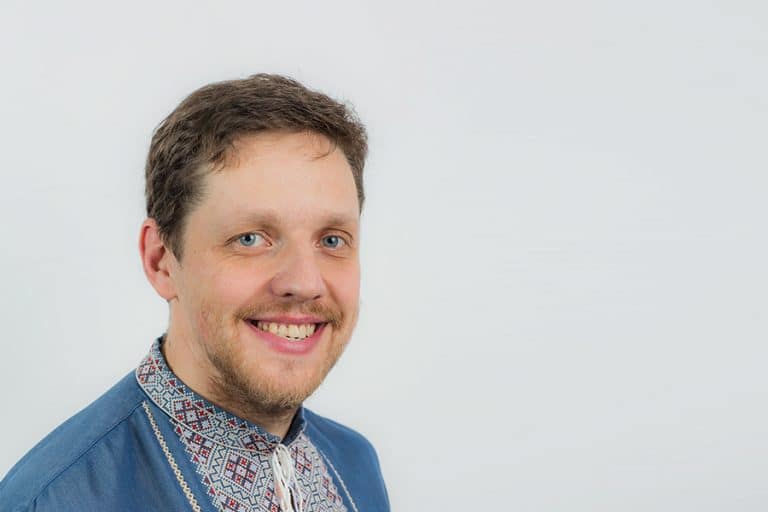 Lees meer
Modular email design is transforming the landscape of email marketing. But modules are way more than just perfectly designed email snippets. This new approach to the modules and email production,…